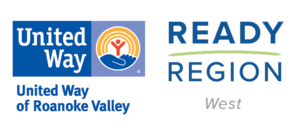 Ready Regions West
540-777-4200
[email protected]
325 Campbell Ave. SW
Roanoke, Virginia 24016

Welcome to The Developmental Screening Initiative's developmental screenings page. This Initiative is supported by The Virginia Department of Health, Ready Region West, and United Way of Roanoke Valley. Completing a screening for your child will help give you important information about your child's development and school readiness. 
¿Necesita el formulario ASQ-3 en español? ¡Haga clic aquí!  https://www.asqonline.com/family/cc6cbe