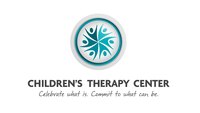 Children's Therapy Center
(253) 350-9764
asq-outreach@ctckids.org
10811 SE Kent Kangley Rd
Kent, Washington 98030

Welcome to Children's Therapy Center's ASQ Online screening platform!
The most significant period of brain development occurs between the ages of birth to three. Children's Therapy Center's (CTC) Early Supports for Infants and Toddlers Program is committed to offering support for all children to reach their fullest potential. We are reaching out to parents with children between the ages of 0-3 to participate in an Ages & Stages Questionnaires, Third Edition (ASQ-3), online screening to help assess your child's development.  You will be asked to answer questions about some things your child can and cannot do, which will take about 10 minutes to complete. This questionnaire will determine your child's unique strengths and needs in each developmental area (i.e., communication, gross motor, fine motor, problem solving, and personal social skills) and determine whether a full developmental evaluation is recommended. 
After you have completed the questionnaire, you will receive a follow-up phone call from a provider at CTC within 7 business days to discuss the results and possible next steps.
Please enter your child's birth date and the number of weeks he or she was born premature below to start the screening. Please note that the information you enter into this website is secure and cannot be seen or accessed by anyone other than the program employees who have invited you to participate in this screening.
We look forward to your participation in ASQ-3!