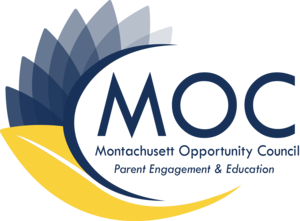 MOC CFCE & PARENTCHILDPLUS
21 ALLEN DR BARRE MA 01005
978-355-0266
WELCOME To MOC Coordinated Family and Community Engagement ( CFCE) and ParentChildPlus Program ASQ page!
The more you know about your child's development today, the better prepared you will be for your child's future.
WHAT IS ASQ?
As you watch your child grow you'll naturally wonder how he or she is developing. Ages and Stages is a simple questionnaire that you can fill out to help you monitor your child's development from 4 months of age to 5 years of age. Ages & Stages will help you better understand how your child learns and grows. MOC CFCE and ParentChildPlus is part of a FREE program through the MA Department of Early Education and Care to invlove parents in gaining valuable information about their child's development. Our program staff will share your online screening results with your and offer a variety of developmental activities for you and your child.