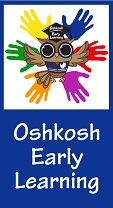 Oshkosh Area School District Office of Early Learning
325 S. Eagle St
Oshkosh, Wisconsin 54902
920-424-1004
Welcome to our ASQ Online screening program! The first five years of life are so important, we want to help you provide the best start for your child.  This questionnaire requests information about your child's communication, gross motor, fine motor, problem solving, and personal-social skills. 
Please fill out the questionnaire only for children who are currently 2-1/2 to 3-1/2 years of age.  Questionnaires completed for other ages will not be accepted.
We will review your child's questionnaire.  If there are no concerns, you won't hear from us.  If the questionnaire indicates any potential areas of concern, we will contact you to discuss the results.