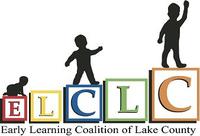 Early Learning Coalition of Lake County
1300 Citizens Blvd. Suite 206
Leesburg, Florida 34748
www.elclc.org
Jessica Mullins, Child Development Coordinator
(352) 315-6685
jmullins@elclc.org
For more information about the Early Learning Coalition or about the ASQ Screener, please contact us at (352) 435-0566, Monday - Thursday, 8:00am - 5:00pm.
The first 5 years of life are very important for your child(ren), because this sets the stage for success in school and later in life. During infancy and early childhood years he/she will gain many experiences and learn many skills. It is important that each child is developing well during each stage of development.
The Ages & Stages Questionnaires, Third Edition (ASQ-3) is a developmental screener not and assessment. The ASQ screener allows the Child Care Provider and/or teacher a better understanding of were each child is developing and provide them with appropriate activities to help that child in any area that the he or she fall below in. The ASQ screener screens on five (5) different areas: Communication, Gross Motor, Fine Motor, Problem Solving and Personal Social Skills. When completing the ASQ for your child, please click yes if the child is able to do the skill by themselves without your assistance; click sometimes if the child is able to do the skill some of the time; and click no if the child is not able to do the skill at all.
To get started, please enter the child's date of birth and the number of weeks if he/she was born premature. For example, if the child was born five (5) weeks before he/she was due, you will enter a 5 where it says weeks premature (if you do not know this information please asked the child's parent before proceeding).
We look forward to your participation in ASQ-3!