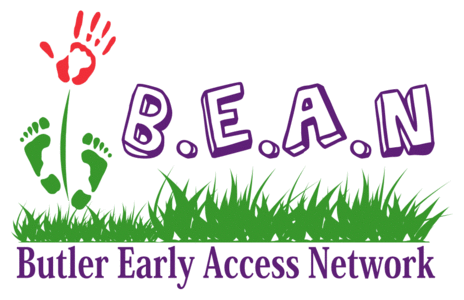 Butler Early Access Network
316-775-5491 x4
520 E Augusta Ave
South Central Mental Health
Welcome to the Ages and Stages Questionnaire Social Emotional provided by Butler Early Access Network (BEAN)! This short screen will give you a snapshot at your child's social-emotional readiness.  BEAN's mission is to promote universal social-emotional awareness across Butler County. BEAN is also a referral and resource hub for parents of children 0-6 and can provide assistance with referrals to community services and resources.