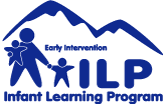 KANA Kodiak Infant Learning Program
907-486-1366
arwen.botz@kodiakhealthcare.org
mailing: 3449 Rezanof Dr East
physical: 194 Alimaq Dr
Kodiak, Alaska 99615

Welcome to the Kodiak Area Native Association's Infant Learning ASQ Online page.  KANA and the State of Alaska Early Intervention/Infant Learning Program is providing this free resource to periodically screen and possibly identify delays for all children birth through five years of age.  If you have questions or concerns about a child's development, please contact our office at 907 486-1366.  Thank you for your participation.