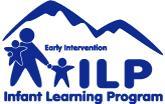 Frontier Communirty Services 
262-6331
[email protected]
43335 K-Beach Rd. #36
Soldotna, Alaska 99669

Welcome!
Welcome to the Watch Me Grow program! In order to educate parents about their child's development, this monitoring system is offered to any family that wishes to participate. These tools can help parents identify missed developmental milestones and take the appropriate steps to getting their child back on track. We are excited to offer this program online to meet the needs of busy families!