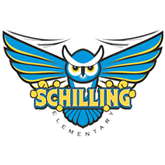 Schilling Elementary School
785-309-4400
3121 Canterbury
Salina, KS  67401
Welcome Kindergarten Families!
Thank you for taking the time to answer a few questions about how your child is growing.  As a parent or caregiver, you are the best source of information about your child.  This information will help your child's teacher get to know your child and create a welcoming and nurturing learning environment at school.
The ASQ:SE-2™ will request information about your child's development in social-emotional areas.  It will take you approximately 15-20 minutes to complete the questionnaire.
If you have questions about the questionnaire, please ask.  We are here to support you.